Come and weave with us an Inclusive Workplace
Everyone needs exceptional roles but one needs to find and search right ones for them. Finding jobs may be easier but securing the right job is never going to be effortless. To find one you need to be curious, be interested – comprehending what you need to do and where you need to go. Regardless of which domain you come from, RippleHR Global offers opportunities that helps you make a superior tomorrow. We aim at hiring culture focused professionals who believe in challenging themselves every day.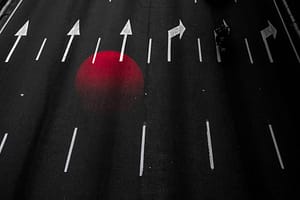 No matter what you wish to accomplish, there's a clear-cut and vital approach to execute it: this is to say focus on the fundamentals. And that is what we believe and act upon. In addition it sets the foundation for everything else that follows. To sum up challenge the basics, shape effective and enhanced version of the past as you stride this journey with us.
At RippleHR Global, our people are everything. We work with our own inimitable approach & deliver the best in everything we do. We are summation of our incredible human abilities – transparency, imagination and innovation. Blending them all with a persevering impulse create an impact that is momentous for all, and that's where you'll uncover our edge.
We understand opportunities are immense and the possibilities are endless. Hence we want you to lead and equally bring the best you have in yourself. In the first place to be you is difficult, so believe you are unique. We empower you with what you are and not what we are.  On the whole, with us you are you. Unleash potential with us!
Dedication, diversity, and creativity are what we value the most. Are you willing to make an impact? Are you a thinker and an excellent communicator? If yes, then, we are eager to hear from you.
By and large, as an organisation we have always kept our approach flexible and open. With this in mind, no matter what background you come from, or what role you want to get hired in, we are open to speaking to you and understanding your strengths. If you want a job which needs you to work from home, part-time, contractual or fulltime, please send your profile to careers@ripplehrglobal.com